Irish Chamber of Commerce Singapore supporting local businesses in Ireland & Singapore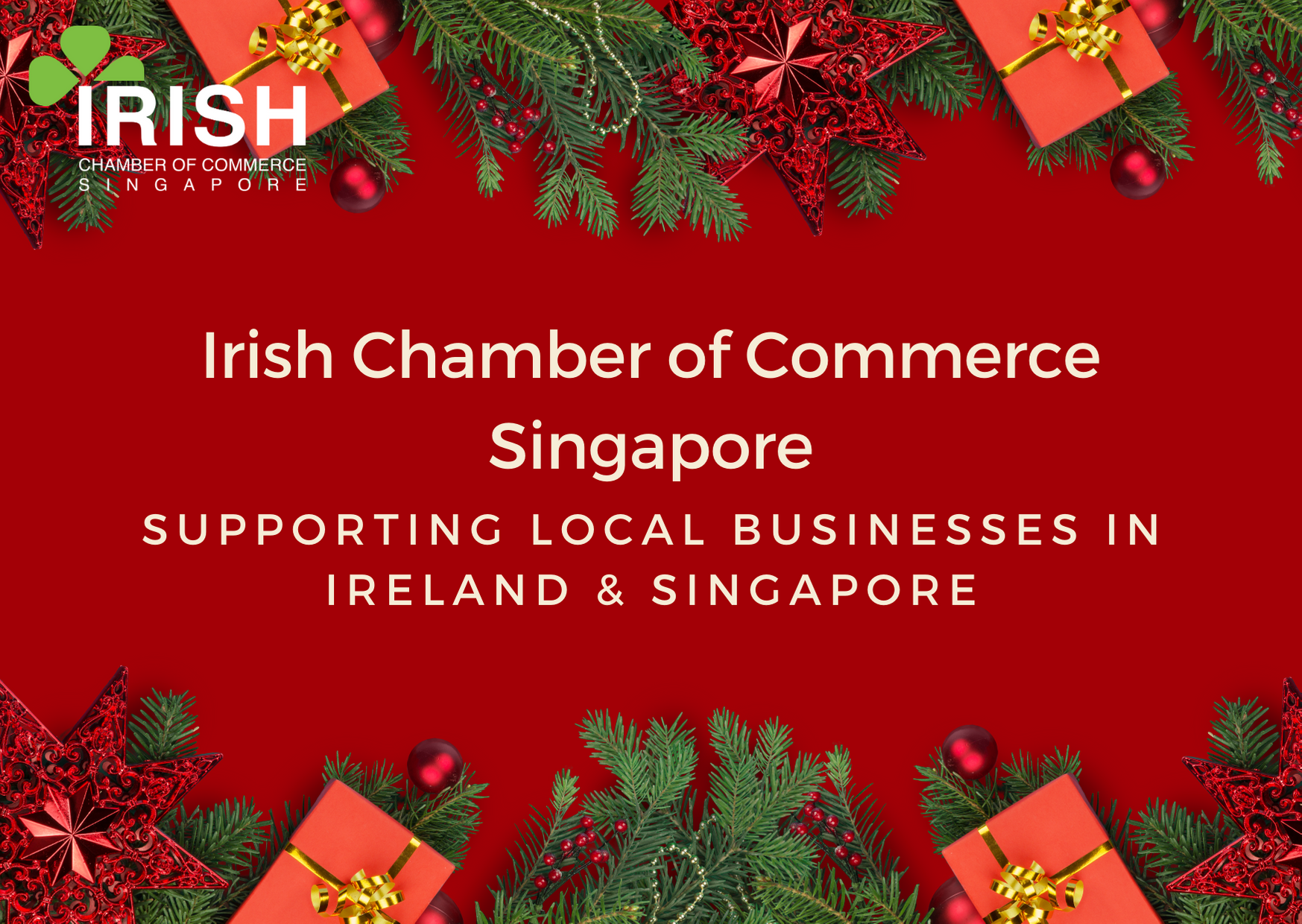 With the festive season upon us, the Irish Chamber of Commerce Singapore (ICCS) wanted to find a way to support local businesses, both in Ireland and Singapore. We were inspired by Ryan Tubridy and RTE's Late Late show on 6th November , which was an incredible display of resiliency, determination, and strength showcasing the best of Irish products and companies. 
The reason why we are doing this is that a large portion of the Irish community living abroad are unable to travel home this Christmas, so we would like to provide a comprehensive list of businesses that can be supported on both sides of the world and share the best local knowledge we have with a global audience. Both Ireland and Singapore have wonderful examples of best in class products. 
The Irish Chamber of Commerce Singapore put a call out to our networks in Ireland and Singapore to interested business owners that would like to showcase their products in preparation for the festive season. We had an overwhelming response with discounts and special shipping rates available. 
Happy Shopping! 


St. Joseph of Cluny, Killiney secondary school are currently running a 'business start-up' initiative programme for their fourth year students. Here are a list of some of the businesses for you to order from:
Bambio (Beauty)

 - @bambio_nsa (Instagram).

Blue moon jewellery (Jewellery)

- @bluemoonjewellery1 (Instagram)

Convenient Care Packs (Clothing & masks)

–

@convenient_carepacks (Instagram)

MuGo (Food & beverages)

@mugo.coffeecups (Instagram)

Replace Your Lace (Footwear)

@replace.your.lace (Instagram)

Resinn Heaven (Beauty)

@resinnheaven (Instagram)

The Tie Dye Team (Clothing & masks)

@the.tiedye.team (Instagram)
Contact: ciaraoriordan@clunykilliney.ie (for more information)